ProSell is an extensive Training & Adoption program designed to improve the performance of your sales team by using Salesforce more effectively.
ProSell focuses on four areas, namely;
Defining your Sales Team's selling strategy (the "Game Plan")
Aligning Salesforce to the Game Plan
Improving the team's utilization of Salesforce
Enhancing your Sales Managers' ability to drive change
ProSell leverages elements of effective Sales Management strategy, Value-Based Selling training methodologies, the proper alignment of Salesforce Sales Cloud, Digital Adoption technology and Change Management best practices.
ProSell is the culmination of our years of experience training sales teams on Salesforce and leading them through successful change.
We only do it this way, because we know that it works.
Salesforce Adoption isn't rocket science. It's much, much harder.
It's simple actually. A 4-hour Salesforce Training session isn't going to solve your Adoption issues.
If it was really that easy, you wouldn't be here reading this right now.
Getting sales teams to use Salesforce consistently and effectively to the point where it actually improves sales performance doesn't take a few hours. It takes a few weeks.
That's why, if you engage with us, we're with you every step of the way for the next 3 months.
Is it a lot of work? You bet!
Is it worth it? Well, we think so. And we're willing to bet that if you come along for the ride with us, you'll think so too.
Step 1:
DEFINE the Game Plan
Pre-Program
Weeks 1-4
Define what optimal selling looks like and establish sales performance metrics – the Game Plan
Review existing reporting systems
Align Salesforce to the Game Plan
Install Digadop Help to track and measure post-training adoption metrics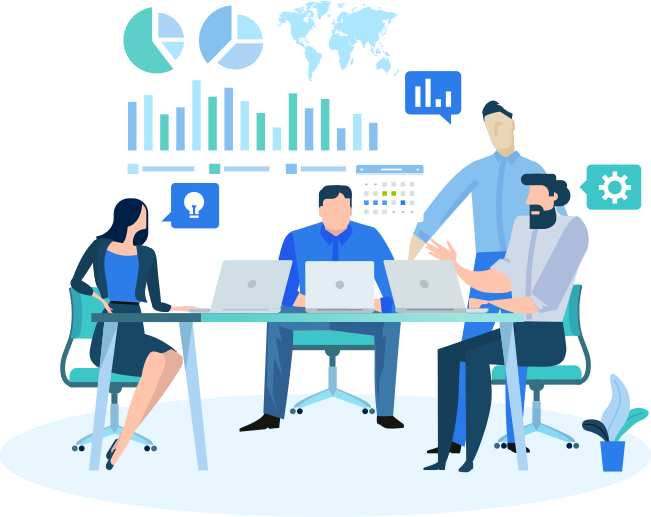 Step 2:
DESIGN the Training Program
Weeks 3-5
Establish a training timeline
Design role based training scenarios
Design step-by-step instructions with re-configured Salesforce fields
Design a training delivery plan
Develop a communication plan
Commence with messaging to foster awareness and desire around the need for change
Develop certification criteria (Levels I, II & III)
Step 3:
TRAIN the Sales Team
Weeks 6-7
Deliver the customized program, "Salesforce Essentials for Sales Teams"
Provide post-training feedback summary report
Administer Knowledge Check through Digadop questions
Issue Level I Certification awards
Deliver "Salesforce Reports for Sales Leaders"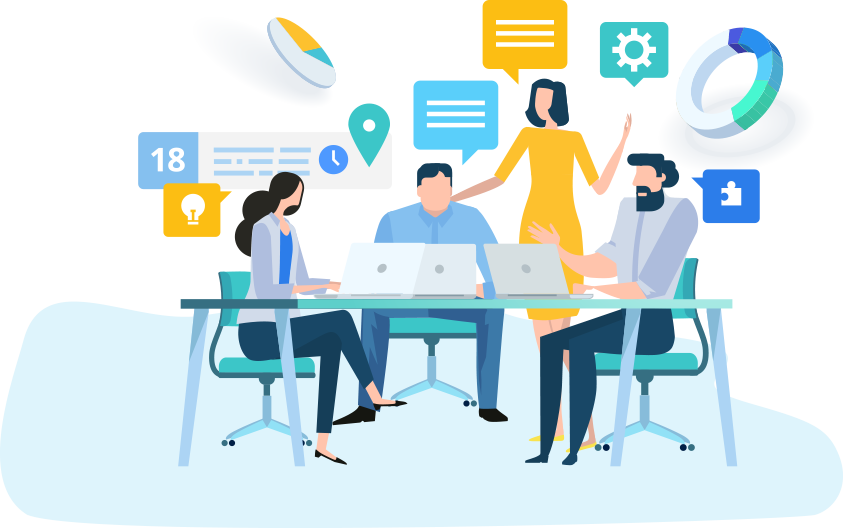 Step 4:
SUSTAIN the Behavior Change
Weeks 8-12/13
Coach Sales Leaders through the managing change phase
Manage the Sales Team's application of, and progress with, Salesforce
Issue Level II and Level III Certification awards
Review weekly Reporting on Adoption progress in Digadop Help
Reinforce desired behaviors
"Eileen was very well prepared. She was also very knowledgeable and extremely nice."