Step By Step Video Guides for Salesforce
If you need to implement Salesforce but are concerned about the high cost of implementation and management, Launchpad can help.
The low risk, low cost way to implement Salesforce.
Implement Salesforce with Launchpad
Setting up Salesforce can be scary. We make it simple.
Launchpad provides step by step Salesforce video guides for businesses to get Salesforce up and running. It provides a low cost option, allowing businesses to implement Salesforce without the need for a high priced consultant.
Do-it-yourself Salesforce implementations for $99 /mo.
Most businesses who have committed to Salesforce are put off by the high cost of implementation. Launchpad provides an extremely affordable step by step system for setting up Salesforce so that your company can leverage the world's most powerful CRM within days.
Step-By-Step Salesforce Setup
If you can use Word and Excel, you can get Salesforce up and running using Launchpad.
No high priced consultants
Leverage deep expertise and experience
No prior Salesforce knowledge needed
You manage ongoing support and costs
You learn as you go
Our step by step video solution for Salesforce requires no existing knowledge of Salesforce or any CRM.
Start using the world's most powerful CRM affordably.
At Launchpad, we have vast technical and business experience in implementing Salesforce for organizations of all sizes, from small business to large enterprises.
We discovered that businesses are put off with the cost of implementing Salesforce, including:
The high hourly rate of consultants
Getting quality people to do the work
The extended time frames before Salesforce is ready
Ongoing maintenance costs
We've seen companies pay $5,000 or more for a Salesforce Implementation, but they still didn't know how to use it. And any change could cost upwards of $250 an hour.
We have combined our technical and administrative knowledge of Salesforce with our training and business expertise to provide businesses with a straightforward solution that enables them to implement Salesforce successfully – all on their own.
Step 1
Engage with our step by step training solution, at your own pace.
Step 2
Configure Salesforce to align with your business.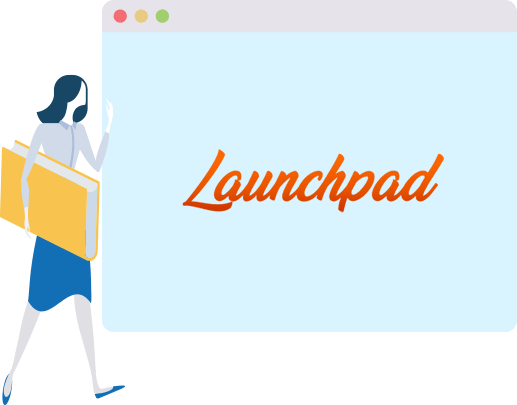 Step by Step Guide for Salesforce Sales Cloud Setup for B2B
New videos and courses constantly added to enhance and maintain Salesforce
Expert support when you need it
Start with the End in Mind
You will define your business objectives and the tasks you need to accomplish for a successful Salesforce setup
Maximize Your Investment
You will realize the value out of Salesforce that you were always hoping to get
Salesforce Engagement
You will be given the tools you need to empower your sales team and train them to use Salesforce
Want to know our course content?
You can setup Salesforce on your own, without the need for a consultant.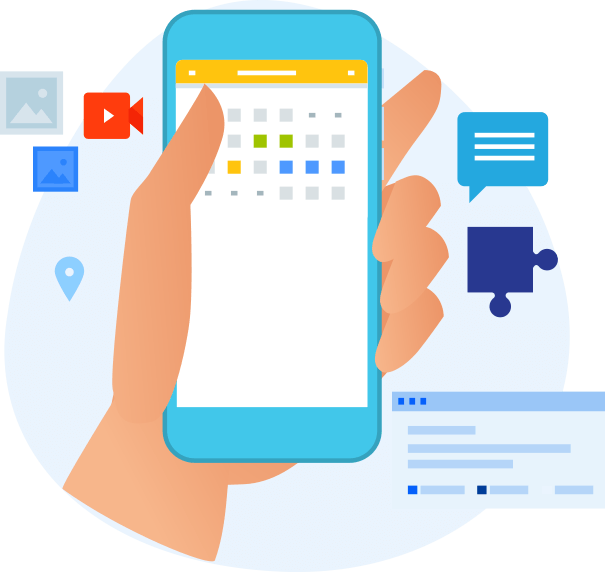 Where Launchpad is Not a Fit
It's important to note that Launchpad is not for all situations.
If you require major integrations between Salesforce and other software, we are not a fit
If you need a highly complex implementation, we are not a fit
Launchpad provides a standard implementation for Salesforce Sales Cloud – which is what many businesses need.
If you are not sure of the complexity of your own implementation, tell us about your requirements.
We are thinking about buying Salesforce but it's very expensive to set it up and train users
We bought Salesforce, but we couldn't set it up on our own
We bought Salesforce but it cost a lot to set up and now it keeps costing more to manage and administrate it.
We had Salesforce setup for us, but we don't know who's going to show our sales team how to use it.
We had Salesforce setup for us, but the experts who did it, left.
We had Salesforce setup for us, but our sales team isn't using it.
Launchpad provides your organization with the fundamentals of setting up Salesforce. Imagine your organization being able to setup and manage Salesforce for only $99 /mo.
What do I get for the $99/month subscription?
The Launchpad subscription is designed to be all-encompassing. Our initial course covers the setup of Sales Cloud B2B, but as we add additional courses i.e. Service Cloud, Pardot, Communities, Marketing Cloud, Salesforce Training for Sales Teams, you will also get access to all of those.
Do you offer support?
We sure do! It's one of our main benefits. We provide support through help@salesforcetraining.com for any questions that fall into scope of the subjects covered in our course.
Can I cancel my subscription?
If at any time you feel like you aren't getting value out of Launchpad you can cancel your subscription, no questions asked. However, we strive to constantly provide value by giving you new content and we are always open to feedback on how we can improve.
Don't let this happen to you
Pay for an expensive implementation of Salesforce
No one in our organization knows how to use Salesforce
Every little change we make, we need to pay a consultant
Our salespeople aren't using it
We aren't happy with our implementation
We aren't getting the value we expected from Salesforce
What if You Were Empowered to Control Costs?
Get a proven process for implementing Salesforce
Only $99 /mo helps you to control the cost of implementation and management
Access to training resources and support to ensure your successes
Resources to help you maintain Salesforce on an ongoing basis
If you are serious about making Salesforce work for your organization in an affordable way, get started with Launchpad.
We believe that it should not be this hard.